For thousands of hunters across the state and beyond, pheasant hunting in Iowa is a treasured tradition. Excitement is high for what seems to be a great year for flushing and bagging roosters as the 2023 season draws near. Everything you need to know about the Iowa pheasant hunting season of 2023-2024—including dates, places, and limits—is outlined in this comprehensive guide.
Iowa Pheasant Season Dates and Limits
The official dates and restrictions for the 2023 pheasant hunting season have been released by the Iowa DNR:
Youth Pheasant Season: October 21-22, 2023
Regular Pheasant Season: October 28, 2023 – January 10, 2024
Hours: 8:00 AM – 4:30 PM
Daily Bag Limit: 3 roosters
Possession Limit: 12 roosters
Because the season lasts for more than two and a half months, hunters have plenty of chances to collect birds. Daily bag restrictions preserve a sustainable harvest each season while facilitating a productive day in the field.
The Pheasant Population in Iowa
The growing pheasant population in Iowa is one of the main factors generating enthusiasm for the 2023 season. A 15% rise above 2022 numbers was seen throughout the state, with an average of about 23 birds per route according to the August roadside survey.
The southwest, northwest, and northeast parts of the state had the greatest bird densities. Experts predict that with these hopeful pheasant numbers, the statewide harvest in 2023 may reach 300,000–400,000 roosters. Compared to the previous two banner seasons, which had the largest totals in more than 10 years, this potential crop is comparable.
Prime Habitat Conditions
Row crop harvesting early has resulted in excellent habitat conditions across Iowa, not to mention high pheasant counts. Due to the drought that certain regions of the state suffered, farmers were able to harvest soybeans and corn several weeks ahead of schedule. When the season starts, pheasants will have fewer places to hide since a large portion of the terrain has opened up sooner than normal.
Due to the abundance of birds and the barren fields, there may be plenty of excellent shooting possibilities on October 28. However, hunters should inspect fields ahead of time since drought-affected CRP areas could have opened to emergency haying.
Top Public Hunting Areas
Pheasant hunters have access to a multitude of public hunting grounds located across Iowa. All public hunting areas, including more than 680,000 acres held by local, state, and federal governments, are mapped in the Iowa Hunting Atlas.
Among the most popular locations are:
Brushy Creek State Recreation Area – Webster County
Rathbun Wildlife Management Area – Appanoose County
Lennon Mills Wildlife Area – Guthrie County
Hawkeye Wildlife Management Area – Johnson County
Dunn Ranch Wildlife Area – Van Buren County
Users may browse property maps, access rules, and find routes using the atlas. There are many opportunities to discover new local hotspots since there are so many stunning public areas that provide excellent habitat.
Guides and Outfitters
Iowa offers many excellent outfitters that lease private properties and preserve excellent bird habitat, making them a great choice for hunters seeking a professionally guided hunt. Hunts with full-day guided packages typically cost between $300 and $400 per hunter, and housing is included. Credible outfits consist of:
Skyloft Lodge – Le Mars, IA
Brushy Creek Lodge – Webster City, IA
Pike Run Pheasants – Bloomfield, IA
Tiger George Guide Service – Knoxville, IA
Traveling hunters may increase their chances of success by going on outfitted hunts. Packages for many days include food, accommodation, and knowledgeable guides to ensure a fantastic hunt. The best dates fill up quickly, so be sure you reserve early!
Licenses and Regulations
To shoot pheasants in Iowa, any hunter who is 16 years of age or older must have a small game hunting license or combo license. Hunters who are not residents may purchase a $130 yearly license or a $75 5-day license for $20.
Upland bird hunting requires the use of blaze orange clothes. Solid blazing orange must make up at least 50% of all apparel that is visible above the waist, including caps and coats. According to Iowa rules, hunting on most public lands requires the use of non-toxic shot.
Take a look at all of Iowa's hunting laws to ensure that you hunt morally, legally, and safely. For the sake of future generations, we must abide by reporting requirements, limit sets, and safety precautions.
Tradition and Economics
Iowan culture is strongly rooted in pheasant hunting. Opening weekend will see an estimated 50,000 orange-clad hunters hit the grounds. Teaching children about hunting and pheasant camps contributes to the preservation of this cherished custom.
A significant economic boost is also provided by the season to several rural Iowan towns and municipalities. The hunting tourist industry injects money into nearby eateries, retail stores, and petrol stations. In a perfect world, the 2023 pheasant season should provide record-breaking hunting results and substantial financial benefits for the whole state.
Conclusion
Everything is in place for what promises to be a fantastic autumn pheasant hunting season in Iowa. With full bag limits and dog retrieving around every corner, hunter excitement is building. Get your hunting license and explore the best public areas and private properties as opening day draws near. The memories created in the 2023 season will last a lifetime with proper planning and enjoying time out on the field with friends.
Frequently Asked Questions
When does pheasant hunting season open in Iowa in 2023?
The juvenile pheasant shooting season in Iowa takes place on October 21–22, 2023. Following that, the normal pheasant season will begin on October 28, 2023, and end on January 10, 2024. Daily hunting hours are from 8 a.m. until 4:30 p.m.
What is the bag limit for pheasants in Iowa in 2023?
The Iowa pheasant hunting season of 2023 has a daily bag limit of three roosters and a possession cap of twelve birds. This means that during the open season, hunters may capture up to three pheasants per person each day they are out in the field.
What kind of license do I need to hunt pheasants in Iowa?
In Iowa, a small game hunting license or a combined hunting/fishing license is required for all pheasant hunters. The yearly licensing fee for citizens of Iowa is $20. A $130 yearly or a $75 five-day nonresident license are the available alternatives for nonresidents. When in the field, hunters need to carry a valid license.
Is blaze orange required for pheasant hunting in Iowa?
Yes, upland bird hunters in Iowa are required to wear at least 50% blazing orange that is visible above the waist. Hats, coats, vests, and other outerwear fall within this category. Hunting safety is maintained by the use of blaze orange clothing standards.
Can I hunt pheasants on private land in Iowa?
Yes, you can hunt pheasants on private land with permission from the landowner. A wonderful strategy to find additional birds is to lease the right to hunt on private land that has suitable habitat. Before entering any private property, make sure you are aware of the trespass rules and have formal permission.
Dates & Regulations Source: DNR Iowa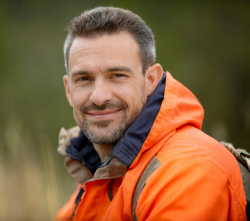 Latest posts by John Lewis
(see all)