Dove hunting is popular in Alabama, which gives many hunting options. Dove hunters flock to Alabama for its excess of doves and many public hunting sites. Alabama attracts hundreds of dove hunters each year, and hunters are preparing for an exciting dove season. The state holds mourning and white-winged dove hunting seasons and unique young dove hunts yearly. Alabama's dove season is a time to hunt and enjoy the state's natural beauty. This article covers the Alabama dove season, including rules, hunting tips, and other important information.
Mourning Dove: Alabama has many American mourning doves. Its long, curved tail has white ends. These urban, suburban, and rural birds coo. Seeds and oats are their diets. Alabama has mourning dove seasons.
White-winged Dove: White-winged Doves have a white stripe on their folded wings and a white-tipped tail. These doves are bigger than mourning doves and have longer, curved tails and rounder beaks. They have ruby eyes and grayish-brown hair. The whitetail spot and wing band are distinctive. Alabama's White-winged Dove is fascinating and rarely seen. It is rarely seen in Alabama.
Eurasian Collared-Dove: The Eurasian Collared-Dove is light gray with a black half-collar around its neck. Its tail is also squared. This species has become more common in Alabama and other US states despite being non-native. Look for this dove on power lines or browsing in open areas.
Rock Dove: Alabama's common dove, the Rock Dove, is a big bird. It has a tiny beak and blue-gray plumage. Its two wide dark bands on its wings stand out. Flight highlights these lines. Rock Dove thrives in cities, parks, and rural areas. Its cooing cry draws huge groups. Despite their droppings and combative behaviour, Rock Doves are popular with birdwatchers and city people.
Common Ground-Dove (Protected Species): The Common Ground-Dove is short-tailed and stocky. Its white wings have brown spots, making it unique. Alabama protects this rare to unusual species. Birdwatchers and nature lovers enjoy seeing the bird due to its unique features and protected status. To aid conservation efforts, submit sightings of rare animals and their areas to local conservation officials.
Dove Season Alabama 2023-2024
| AL Dove Zones | Hunting Season Dates | Timing |
| --- | --- | --- |
| North Zone | 2-Sep-23 | 12 O'clock noon until Sunset |
| North Zone | 3-Sep-23 - 22-Oct-23 | One-half hour before Sunrise |
| North Zone | 18-Nov-23 - 26-Nov-23 | One-half hour before Sunrise |
| North Zone | 16-Dec-23 - 14-Jan-24 | One-half hour before Sunrise |
| | | |
| South Zone | 9-Sep-23 | 12 O'clock noon until Sunset |
| South Zone | 10-Sep-23 - 29-Oct-23 | One-half hour before Sunrise |
| South Zone | 18-Nov-23 - 26-Nov-23 | One-half hour before Sunrise |
| South Zone | 16-Dec-23 - 14-Jan-24 | One-half hour before Sunrise |
Bag Limits
The bag limit for North and South Zones is 15 doves daily.
Dove Zones
Mourning bird hunting, a social fall hunting activity, is enjoyed by many. Alabama has two zones: the North Zone (58 northernmost counties) and the South Zone (9 southernmost counties). These zones open for hunting a week apart in early September. This division allows more precise dove population control in each area.
North Zones
All counties, with the exception of those in the south zone.
South Zones
| | |
| --- | --- |
| Baldwin | Geneva |
| Coffee | Henry |
| Covington | Houston |
| Dale | Mobile |
| Escambia | |
Youth Dove Hunts
Volunteers, farms, companies, and groups help the Alabama Department of Conservation and Natural Resources host fall youth dove hunts. Youth hunters under 15 must be escorted by a 21-year-old or their parent and have a valid state hunting license and HIP certification. Participants should also don eye protection and earplugs.
Youth Dove Hunts Season
District 1 (Northwest Alabama) 256-353-2634
COUNTY
DATES
Colbert County
2-Sep-23
Colbert County
2-Sep-23
Limestone County
9-Sep-23
Lawrence County
2-Sep-23
Walker County
9-Sep-23
District 2 (North Central-Northeast Alabama) 256-435-5422
Calhoun County
23-Sep-23
Calhoun County
16-Sep-23
Jackson County
23-Sep-23
Marshall County
16-Sep-23
Talladega County
9-Sep-23
District 3 (Central-West Central Alabama) 205-339-5716
Greene County
2-Sep-23
Shelby County
23-Sep-23
Hale County
14-Oct-23
Hale County
20-Nov-23
District 4 (East Central-Southeast Alabama) 334-347-1298
Crenshaw County
2-Sep-23
Macon County
23-Sep-23
Henry County
9-Sep-23
Henry County
23-Sep-23
Barbour County
30-Sep-23
Crenshaw County
16-Sep-23
District 5 (Southwest Alabama) 251-626-5474
Monroe County
9-Sep-23
Monroe County
16-Sep-23
Baldwin County
14-Oct-23
Baldwin County
21-Oct-23
Baldwin County
1-Oct-23
Dove Hunts registration for Youth
Alabama's Child Dove Hunts are first-come, first-served. You can only apply for another hunt after the hunt you enrolled for has ended. Time-stamped registration depends on available spots. You would be informed by email if you were picked for the hunt, an option, or not selected every hour. If selected, you will get a notification with a code to get your permit. Registration for Youth Dove Hunts is required and it begins on August 15 of each year.
AL Best Dove Hunting Zones
| AL Dove Hunting Zones | Description |
| --- | --- |
| Oak Mountain State Park | Dove hunting is available in Birmingham, however it might be busy. |
| Choctawhatchee National Forest | The southwest region of the state has various dove-hunting locations with different ecosystems. |
| Conecuh National Forest | Its abundant wildlife and birds make it productive in the southwest of the state. |
| Tombigbee Wildlife Management Area | Dove hunting is great in the southwest of the state. |
| Wheeler National Wildlife Refuge | Central state site popular for dove hunting, however bag limitations may apply. |
Hunting Regulations
Hunting doves on farm soil is legal. This involves picking, post-harvest modification, and other farming methods.
Dove hunting is legal on top-sown or aerial-seeded areas where the seeds were dispersed purely for farming planting, soil runoff control, or post-mining land restoration.
Hunting doves on land where corn or feed was dispersed or strewn purely due to farming crop manipulation is legal.
If animal food areas are grown according to Joint State Research, Education, and Extension Service guidelines, dove hunting is legal. The seed must be spread according to Extension Service food production standards without such suggestions.
If field enhancements or cattle feeding are grown according to State Extension Experts' suggestions, dove hunting is legal. The Fish and Wildlife Service does not distinguish between farming areas seeded for food harvesting and those not.
Hunting birds on farms is legal.
Hunting doves in natural or modified foliage is legal.
Dove hunting from a hide or shelter disguised with natural foliage is legal.
For complete regulations you may read it on eregulation website.
Limited Quota Dove Hunts at SOAs: Registration & Rules
Prairie Glades and Portland Landing SOAs will offer five limited quota dove hunts starting September 1 at 8:00 am. Hunts cost $10 administratively. Registration for the September 10 hunts closes at 5:00 pm on September 4, and the drawing is at 6:00 pm. After the drawing, registrants will receive an automatic email with their hunt status and 48 hours to accept. They'll be refused and replaced if they don't take the job within this period. Spring crops were sown in the dove farms, which will be legally modified before the hunts. Hunters and guests will have field locations. Unless exempt, dove hunters need a hunting license and Harvest Information Program (HIP) approval.
Prairie Glades SOA in Montgomery County will hold limited-quota dove hunts on September 10th and 24th and October 8th and 22nd. Each game will have 30 hunts and one approved guest, totalling 60 hunters. Portland Landing SOA in Dallas County will host an 18-hunter quota dove hunt on September 10. Thirty-six chosen hunts can bring one licensed guest.
Dove Harvest Information Program (HIP)
The Harvest Information Program (HIP) is required for dove hunters. State wildlife agencies and the USFWS need the resource to accurately predict the number of migrating birds taken nationwide. These figures help biologists handle hunting seasons, bag limits, and populations. Hunters must participate in HIP to help protect and handle migrating bird populations for future generations.
FAQ related to Dove Season in Alabama
When is the dove season in Alabama?
Dove season in Alabama begins in early September and lasts 90 days. North Zone dove hunting begins on September 3, and South Zone on September 10 for the 2022-2023 season. For the latest details, visit the Alabama Department of Conservation and Natural Resources (ADCNR) page.
How many doves can you shoot in Alabama?
Hunting 15 mourning or white-winged doves daily is allowed in Alabama during dove season.
What are the hunting license requirements for dove hunting in Alabama?
Hunting doves in Alabama requires a valid hunting licence, HIP registration, and a free map pass if hunting in a Wildlife Management Area (WMA). WMA hunting requires a pass for non-residents. Alabama's All Game or Small Game Hunting License is enough to hunt doves, but other game animals may require different permits.
What are the shooting hours for dove hunting in Alabama?
Dove hunting in Alabama has seasonal firing hours. However, these hours may vary based on the year, so check the current rules before hunting. The first period of Alabama's split season runs from noon to sunset, while the second period runs from one-half hour before dawn to sunset.
How common is dove hunting in Alabama?
Dove hunting in Alabama is common, with hunters spending over 100,000 days abroad and harvesting over 1 million doves. Hunting permits, equipment sales, and other activities generate millions of money for the state's economy.
What type of dove can be hunted in Alabama?
Alabama allows mourning and white-winged dove hunting. The state's most common bird is the mourning dove. White-winged doves are rare but growing in southern Alabama. The Eurasian collared dove, an alien species, is not protected by hunting laws, so hunters cannot kill it.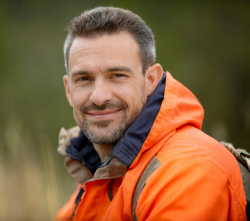 Latest posts by John Lewis
(see all)